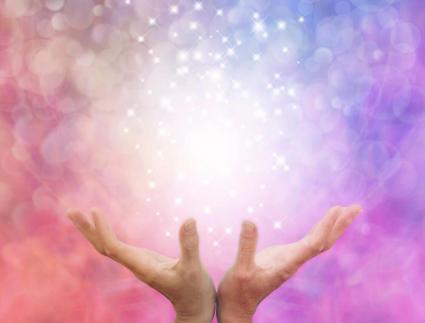 Reiki is a very gentle form of energy healing originating from Japan. It aims to promote and enhance the body's natural ability to heal itself and aid in relaxation. Benefits include the relief of pain and discomfort, strengthening of the immune system, reduces stress and anxiety and reduces the symptoms of stress.
Reiki promotes a sense of deep relaxation and a sense of well being. Some people are immediately energised by a treatment whilst others may initially feel relaxed and then rejuvenated.
What to expect
You will remain fully dressed and lie face up on a massage couch, please come to the appointment in something warm and comfy to lie in. During the treatment I'll gently place my hands on different areas of your body, over your clothes. There is no massage or manipulation with a bespoke Reiki treatment. Different people experience different sensations during a treatment ranging from heat, cold, tingling and the experience of seeing different energy colours - above all it is a very peaceful and relaxing treatment, stimulating the body's ability to heal.
The initial appointment lasts an hour and a quarter, this includes a consultation and a full Reiki treatment. Subsequent appointments will either be an hour for a full treatment or half an hour for a smaller area such as the head, neck and shoulders.
The number of treatments will depend on your individual needs, some people will see benefits after 1 or 2 whilst others indulge in more regular sessions. 
Why not combine a Sports or Remedial massage with a Reiki treatment? 
This way you can get some muscular relief from a postural ache or a sports injury, followed by a relaxing Reiki treatment. 
As a Reiki practitioner,  I am not trained in diagnosing conditions, therefore if anyone is concerned about their symptoms they should see a doctor.